Snorting Dexedrine and Why Users Do it, The Extreme Dangers Behind It, and Why It May Signal an Amphetamine Addiction
Dexedrine, also known as Dextroamphetamine, is a nervous system stimulant first approved by the Food and Drug Administration (FDA) in 1975 and manufactured by Amedra Pharmaceuticals, LLC. Snorting Dexedrine is really not recommended in most cases, as doing this can make the drug very dangerous and addictive long-term. Dextroamphetamine is commonly perceived as a performance enhancer, said to increase attention span and ability to focus, improve listening skills and organization, as well as better control behavioral discrepancies. Being used by military forces dating back to World War II to stave off fatigue and carry out night missions, Dextroamphetamine is most widely prescribed to treat attention deficit hyperactivity disorder (ADHD) and narcolepsy. In rare cases, it may also be used to treat depression or obesity. For more information on this and related Smart Drugs, be sure to subscribe for a free sample of nootropics worth over fifty dollars!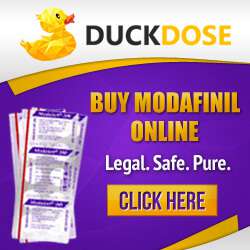 Similar to other amphetamines, Dexedrine works by inhibiting or reversing transporter proteins of neurotransmitters such as serotonin and dopamine and releasing these from synaptic vesicles. Even given its potency when taking Dexedrine, users will still sometimes start snorting Dexedrine or will stack the drug with other nootropics to further enhance the drugs potency, among these include:
Piracetam
Aniracetam
Oxiracetam
Pramiracetam
Phenylpiracetam
Noopept
Uridine Monophosphate
CDP Choline
Alpha GPC Choline
Alpha Brain
And a host of other potent nootropics, doing this comes with mixed results, so always do your own research before stacking any combinations of stimulants and nootropic Smart Drugs in conjunction.
Dosage for Snorting Dexedrine
Medication guides for administration of Dexedrine should be provided by your doctor or pharmacist. It is best to follow your physician's instructions for proper treatment and to avoid complications that may lead to ineffectiveness, negative side-effects, or overdose.
Generally, Dexedrine is prescribed as an oral medication in liquid, tablet, or extended-release capsule form. Depending on the form prescribed, dosage routine may differ from once to three times daily, with or without food. Most physicians prescribe a lower dose at first, usually 2.5mg – 5mg daily, and gradually increase it over time as needed, with a maximum of 50mg – 60mg daily.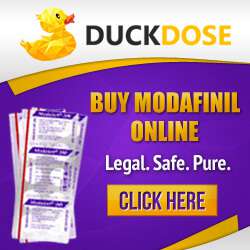 Skipped doses may be taken as soon as possible unless it interferes with your next scheduled dose. Extra doses should not be taken to account for those missed.
Side Effects of Snorting Dexedrine
If any of the following side effects persist or worsen, consult your doctor.
Most common side effects include:
— Anxiety
— Cramps
— Diarrhea
— Dizziness
— Dry mouth
— Headache
— High blood pressure*
— Insomnia
— Irritability
— Loss of appetite
— Nausea
— Restlessness
— Upset stomach
— Weight loss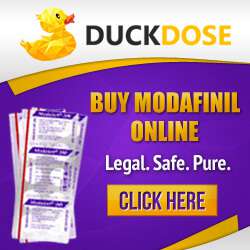 *If you are susceptible to high blood pressure or otherwise concerned, it's recommended to monitor or blood pressure and notify your doctor immediately if this symptom occurs.
More serious side effects of Snorting Dexedrine include:
— Nosebleed
— Muscle spasms
— Extreme tiredness
— Swelling of ankles or feet
— Excessive grinding of teeth
— Unusual wounds or lack of circulation on/in fingers and toes
— Extreme behavioral changes such as aggression, hallucinations, mood swings, or suicidal thoughts
— Frequent or prolonged erections (in males)
— Erectile dysfunction (in males)
— Change in libido
Seek immediate medical attention if you experience any of the following critical side effects:
— Allergic reaction (rash, swelling of tongue or throat, severe dizziness, trouble breathing, etc.)
— Blurred vision
— Irregular heartbeat
— Seizures
— Severe headaches
— Slurred speech or confusion
— Vasovagal symptoms (blackouts or fainting)
— Weakness or pain on one side of the body
Long-Term Use of Snorting Dexedrine
The use of Dexedrine over a long period of time should be strictly monitored by a physician as overuse or addiction is possible. Regular visits to your doctor to discuss subtle fluctuations in mood and attention, including any side effects, may help to better determine necessary adjustments to doses. Snorting Dexedrine over the long term can actually cause a very serious addiction, and is generally not recommended by either doctors or nootropics users, and is especially bad for those dealing with ADHD.
Patients should void taking more than the prescribed dosage. Similar to other amphetamines that are prescribed for the same use (like Adderall), Dexedrine has the potential to be highly habit forming, thereby carrying a high risk of addiction and increased negative side effects if overused. While overdose of amphetamines is rarely fatal, the severity of symptoms such as convulsions and coma may result in nerve or brain damage, requiring further medical attention and therapy for recovery.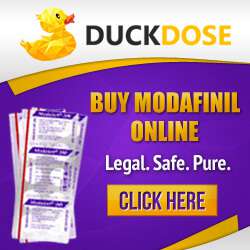 If your doctor deems long-term use necessary, expect to also be prescribed periods of time during which you do not ingest Dexedrine. These "drug holidays" aid in managing tolerance levels and help in avoiding addiction and overuse where long-term use may be necessary. You may also be prescribed similar drugs to replace Dexedrine over the course of your treatment.
How to use Dexedrine Without Going Around and Snorting Dexedrine and Your ADHD Script
Inform your doctor of any medications or supplements you're currently taking, be they prescribed or over-the-counter, as they may interfere with Dexedrine.
If you are pregnant or nursing, consult your doctor before taking Dexedrine.
It is recommended to avoid fruit juices and alcohol while taking Dexedrine. While fruit juices have been known to decrease the drug's effectiveness, alcohol may worsen potential side effects.
It is also recommended to avoid operating heavy machinery or driving until you know how your system will react to Dexedrine.
Avoid ingestion in the evening or at night, as it may cause difficulty sleeping.
If you experience or develop a high tolerance to Dexedrine, do not take more than the prescribed dosage. Consult your doctor if you suspect a resistance to the drug. Since ingesting high doses for long periods of time may lead to dependency or addiction, a trained physician will properly decrease the dosage as necessary while other methods of more effective treatment can be determined.
Reviews of Dexedrine from Online Forums With Regards to Snortng Dexedrine
Patients of various age groups and durations of treatment have provided mostly high ratings and positive reviews of Dexedrine.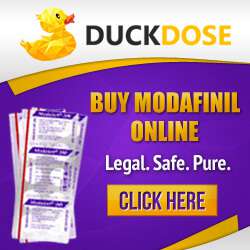 Reviewer Age/Sex: 25 – 34, Unknown
Duration of Treatment: 2 – 5 years
Effectiveness: *****
Ease of Use: *****
Satisfaction: *****
Comments:
"Just wish that the stigma didn't make it so hard for people, who need it, to get. Its not as though this has helped our country's drug epidemic. It really does help me be a more functional human being. Its like my brain waves normally vary from FM to AM and this makes it XM-style crystal clear. I even notice about two weeks of improved function after not having access to the medication. Then sadly it all comes back… Finding a doctor willing to prescribe to an adult is much more difficult than it used to be and my last doctor was very old and started having health problems. Since then I have moved and the 3 months that seems standard to wait to be seen (poor peoples' insurance) coupled with the ADD is an obstacle to treatment in and of itself. I have spent the last couple of hours researching potentially more accessible alternatives, but the truth is, for me, this is certainly the gold standard." Snorting Dexedrine however, should absolutely never be attempted under any circumstances.
Reviewer Age/Sex: 13 – 18, Unknown
Duration of Treatment: 1 – 6 months
Effectiveness: *****
Ease of Use: *****
Satisfaction: *****
Comments:
"WHY IS THIS NOT THE FIRST THING DOCTORS PRESCRIBE? Honestly the best thing. Grades went from 50 to 85's in 2 months!"
Reviewer Age/Sex: 19 – 24, Male
Duration of Treatment: 6 months – 1 year
Effectiveness: ***
Ease of Use: ***
Satisfaction: **
Comments:
"If you also suffer from depression, I personally do not recommend dexedrine. Started taking 5mg twice a day my junior year of college after being diagnosed ADD. Upon first use I believed it was a wonder drug, I had tons of energy and I could actually concentrate. Worked great for about 1/2 year, then started building up a dependence. Started on 10mg twice a day eventually. If I missed a dose I would fall into a deep depression. Destroyed my appetite, made me feel generally unhealthy after 6 months use. I really don't think this drug should be prescribed at all. There's a reason it's a schedule II narcotic. It makes you feel *too* good. I am convinced that this drug completely re-wired my brain, now whenever I have a stimulant such as caffeine, I go into hyper-euphoria mode for about an hour, then crash with huge amounts of fatigue and depression. I would recommend any other add stimulant over this. There is a reason this drug is hardly prescribed anymore."
Reviewer Age/Sex: 65 – 74, Female
Duration of Treatment: 10 years or more
Effectiveness: *****
Ease of Use: *****
Satisfaction: *****
Comments:
"Since the dexedrine spansules have been taken off the market I have returned to the same unfocused, confusing, dark world I was in for over 50 years. Why can't anyone advocate for adults with ADD. I hate living my last few years with this pain. Let Galaxo start manufacturing the product so that the effects and safety is monitored. Stop outsourcing or removing medications with a positive record." As stated in the former, never start Snorting Dexedrine, as it can be hard to stop and can have dire consequences with regards to addiction.
Reviewer Age/Sex: 19 – 24, Female
Duration of Treatment: 1 – 6 months
Effectiveness: *****
Ease of Use: *****
Satisfaction: *****
Comments:
"I was recently diagnosed with ADHD; as an adult female I'm surprised I was actually diagnosed in the first place seeing as how many women fall through the cracks. I was put on 10mg of Dexedrine and I was immediately better. I first noticed the medication was working when I was talking to my employer and for the first time I was able to look him in the eye. The sense of clarity was overwhelming. I've experienced very little side effects aside from weight loss (which I'm not complaining about!). All in all this drug is phenomenal." Snorting Dexedrine should never be attempted due to the risk of chronic use and abuse, as well as a start to the possible cycle of addiction.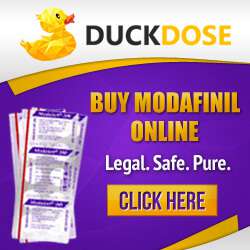 Reviewer Age/Sex: 35 – 44, Female
Duration of Treatment: 10 years or more
Effectiveness: *****
Ease of Use: *
Satisfaction: *****
Comments:
"Very difficult to get, because no Dr. will prescribe it for my schizoaffective D/O. It is the only med that works, however, and I am useless to myself and others without it."
Why Snorting Dexedrine is Incredibly Dangerous
Reviewer Age/Sex: 19 – 24, Female
Duration of Treatment: 1 – 6 months
Effectiveness: ***
Ease of Use: ***
Satisfaction: ***
Comments:
"I use it for the inattentive type of ADD. Just started about a month ago. At first I didn't know if it worked or not until I realized I now learn in class when I didn't before. The side effects have brought me down though. I get diarrhea, nausea and vomit(I usually only vomit if I am in a situation I perceive as stressful, like tests). The diarrhea really gets to me sometimes, I miss class bc of it, but this is the only medicine that has helped my ADD and bc of that has also helped my depression. Not too fond of it but I guess it's better than the alternative."
Reviewer Age/Sex: 55 – 64, Male
Duration of Treatment: 10 years or more
Effectiveness: *****
Ease of Use: *****
Satisfaction: *****
Comments: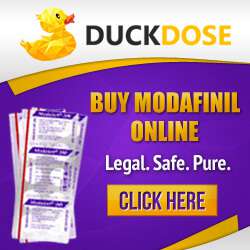 "I have been on Dexedrine Spansule since 1997, fourteen yrs, it is the best stimulant med I have ever taken for ADHD. I was given the diagnosis during 1994 at age 45. The 1st 3 yrs I took Ritalin 20mg x 3 tabs per day. Methylphenidate changed my life for the positive, but, the necessary timing, to take the tabs daily, became a hassle, and, switching to Dexedrine Spansule 15mg in the AM hours, and, having the Dexedrine Sulfate 5 mg instant release, for after 5 PM dosing, was the perfect combination. Unfortunately, GlaxoSmithKline removed the Dexedrine 5 mg tabs off of the USA market in 2009, thus, I now take Adderall 12.5 mg when the early AM dose of pure Dexedrine Spansule wears off. The Dexedrine I/R 5 mg I liked better, for 3 to 4 hrs of focusing ability, than, the current, Adderall or generic Adderall instant release. My deepest regret is not getting the ADHD diagnosis until age 45, because I had crystal clear symptoms since at least age 7, thus, I lost 38 yrs of my life, including blotched interpersonal relationships, job firings, job mismatches, 7 yrs to complete a 4 year Bachelors Degree, etc. Thus I am damaged merchandise, due to resentments. Individual Psychotherapy, Group Psychotherapy, one dozen books written by M.D's & Ph.D's have helped, along, with attendance to some national ADDA conventions. Drug trials with any other form of Ritalin/Methylphenidate, tri-cycle anti-depressants, Wellbutrin, SSRI's, SNRI's, have not measured up to brand name Dexedrine. I also prefer the brand name Dexedrine Sulfate, or Dexedrine Spansule, or Adderall instant release, due to the FDA's non regulation of the bioavailability (breakdown of the med in the body) with generic firms…as regulation of the bioequivalence, is not enough for me, just my 2 cents worth. The price of the generics vs. the brand name "borders highway robbery", in my humble opinion." If ever addicted to snorting Dexedrine, consult your doctor's office and seek immediate medical help. 
Reviewer Age/Sex: 35 – 44, Male
Duration of Treatment: 5 – 10 years
Effectiveness: *****
Ease of Use: *****
Satisfaction: *****
Comments:
"it was like nite and day. When I started the medication its like the light switch was turned on and I could focus"
Reviewer Age/Sex: 45 – 54, Female
Duration of Treatment: 2 – 5 years
Effectiveness: ****
Ease of Use: ****
Satisfaction: ****
Comments:
"I was formerly on this drug and as I remember, it worked fine. I am currently taking Adderall, and was trying to see the difference"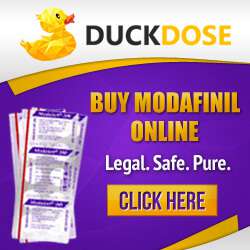 Conclusion on Snorting Dexedrine and All The Dangers that Come With It
Dexedrine, also known as Dextroamphetamine, is used to treat a variety of conditions, primarily attention deficit disorders such as ADHD and sleeping disorders such as narcolepsy. When administered correctly under the guidance of a trained physician, Dexedrine has received positive reviews from patients suffering from applicable conditions. If you or a loved one suffers from similar conditions or are interested in finding out more about how Dexedrine may benefit your health, consult your doctor to discuss available treatment.
NOTE: The following links served as reference for this article:
— http://www.webmd.com/drugs/2/drug-11574/dexedrine-oral/details
— https://www.drugs.com/cdi/dexedrine.html
— http://www.everydayhealth.com/drugs/dextroamphetamine
— http://www.healthline.com/health/adhd/dexedrine-vs-adderall#overview1
— https://en.wikipedia.org/wiki/Dextroamphetamine
Sources: 
*Disclaimer: Statements found within have not been evaluated by the Food and Drug Administration. These products are not intended to diagnose, treat, cure or prevent any disease. Always consult a physician if you are unsure about taking a new supplement. Do not take this supplement if you are under 18, if you are pregnant, nursing, or have any cardiovascular issues. Scientific studies cited are not conclusive and have limitations, due to of their closed environment nature. Referenced studies will not necessarily determine your experience with a supplement, since there are many unaccounted variables, which fall outside the scope of the studies. All refunds must be brought to our attention within 7 days of delivery in order to be considered for reimbursement